USA, Chicago TEFL Class

Chicago TEFL TESOL Class:  190 Hour Certification
Tuition: $ 1,995 plus housing costs and text books.
Deposit of $ 600 and balance due 30 days before class starts. * $ 50 discount if paid in full at time of registration.
Tuition special: We are offering a tuition special this month of $ 250 discount on any class date to $ 1,745 (and down to $ 1,695 if paid in full).

Are you in Chicago and would like to come to a free information meeting? Call 630-708-8348 to RSVP for our next free meeting.
Length of TEFL TESOL class:  4 weeks, Monday – Friday.  9:30 am – 5:30 pm. 
Student teaching with a rotating schedule Monday – Thursday 6:30 pm – 8 pm.
TEFL/TESOL classes are 4 weeks, full time, Monday – Friday. Click on each country to find out more on the location, tuition and housing information.
Students can expect a class to typically run from 9 am – 5 pm with 10 -12 students in a class. Student teaching (practicum) is often done in the evening hours with paying language students. The majority of TEFL training classes are held at language schools for hands on live experience.
Accreditation:  All International TEFL Academy TEFL classes are internationally accredited and taught by professional university level instructors.
Lifetime Job Guidance:  The director of your class will train you to be professional prepared to find a paying English teaching job.
For further details on extra costs such as housing, books, ground transportation read the individual course description page or call an advisor for more assistance.
You can call us now at 630-708-8348 or request information and be assigned a personal advisor.
Understand the requirements to take a TEFL course:
A minimum of a High School Diploma or GED.
Fluent and proficient English Skills.
Non-native speakers will be required to write a brief essay and interview over the phone to verify their English skills prior to enrollment.
Ability to complete a university level course that incorporates extensive reading, homework, papers, quizzes, tests, lessons plans, and student teaching/observation (practicum).  All work is graded and each student must pass the class and fulfill the practicum requirement to earn their certification.
Those without a four-year degree are able to enroll in our Online TEFL class.
Speak with a live Admissions Advisor.
This is critical to gain an understanding of hiring procedures and international job markets for English teachers.  The following considerations may affect your plans and opportunities for teaching English abroad:
Citizenship, age, educational level, hiring cycle, interviewing procedure (in-person or phone interviews), and more.
Review the list of the most popular countries for teaching English in our country comparison chart and individual country profiles. It is extremely important that all of our students understand the hiring procedures and eligibility requirements for English teaching positions prior to enrolling in a TEFL class.
Non native English speakers will need to read and understand where they can and probably cannot find employment as an English teacher, please review this information.
Also, while we provide lifetime job search guidance to our graduates, you must have a clear understanding of your responsibilities for interviewing and obtaining a teaching position.
2. Enroll in a TEFL course in advance before it is filled
2013
Deposit reserves a class spot. Classes fill anywhere from 3-6 months in advance. Balance of tuition due 30 days prior to first day of class. Prices below are for tuition costs only. Housing and other expenses are extra and vary from location to location.
** Please call to check on availability if less than 30 days as there may be a class opening due to transfer. We try to list classes that are full more than 30 days in advance on this list.
June 17 – July 12, 2013 – Filled
July 15 – August 9, 2013 – 5 spots left
August 12 – September 6, 2013 – 8 spots left
September 16 – October 11, 2013 – 8 spots left
October 21 – November 15, 2013
November 18 – December 13, 2013 * (*includes one mandatory class on Saturday, November 23)
1. Registration is a two-step process
A) Pay the class tuition to reserve your spot:
Online class tuition is paid in full.
Payment is accepted by credit card, debit Visa/Mastercard, Paypal, bank wire transfer or money order.  You may pay using our online shopping cart or by speaking with your advisor and providing credit card information over the phone.  Instructions for paying by Paypal, money order, electronic transfer and bank wire will be provided upon request.  Payment is the only way to hold your spot in a TEFL course.
Receipt: Upon enrollment, you will receive a confirmation email with your receipt and instructions regarding the next phase of your registration and beginning your class.
B) Documents:
To complete your registration you must complete the Registration Document and Terms and Conditions Document.  Please sign, date, and return to our Chicago office via fax or email with two days.
Online TEFL Class Students who do not turn these in will not be allowed access to the online course.
2. After course registration is complete
Onsite Students:
Students will work with our Student Affairs office in Chicago and be placed directly in touch with the Onsite Course Director.
The Onsite Director will assist you with:
Housing options, arrival and transportation options.  It is HIGHLY advised NOT to book your airline ticket or accommodations until you speak with the director as he/she is an expert of that city.  You will pay your housing fees to the hostel/hotel/hotel/homestay directly.  You are responsible for the cost of these expenses, they are NOT included in the price of tuition.  Your advisor will provide you with typical costs for accommodations for each location.
Your TEFL Certificate
Onsite students:
You will receive via mail your TEFL Certificate after finishing your course and have submitted the practicum documents.  Certificates are mailed each week from England where INTESOL Worldwide is located.
3 TEFL/TESOL Course Components
Our courses comprise of 3 main components that ensure the student's success as a professional English language teacher. Teaching Methodology, Language Acquisition, Student Teaching (Practicum).
1) Teaching Methodology:
These are the skills that are essential to each teacher, and include:
Classroom management
Personality and language assessments
Curriculum development
Lesson planning
2) Language Acquisition:
The components of language learning will be covered:
Reading
Writing
Speaking
Listening
Grammar
Phonetics and linguistic analogy are also thoroughly covered in the course.
3) Practicum:
20 hours of student teaching/observation/tutoring within a local ESL classroom
To successfully complete an online TEFL / TESOL certification course, International TEFL Academy requires that each student complete 20 hours of practicum.  These practicum hours allow each student to gain first-hand experience working with real ESL students, whether it is in an actual classroom setting, or by tutoring a non-native speaker privately.
We encourages our students to complete these hours while they are still enrolled in the course. For these reasons, completing the practicum hours during the course allows the student to immediately practice what they are learning in the online class.  We do, however, automatically allow an additional 30 days after the course is finished to complete the practicum hours.
(Video): How will I complete my practice teaching
3a) Practicum Locations:
Opportunities to complete your practicum can typically be arranged in your community in these types of venues:
Community centers
Community colleges
Language schools
Faith based groups that offer ESL classes
Libraries
Once the practicum hours have been completed, the student provides a detailed journal and time sheet to the International TEFL Academy Student Affairs Department.  After we have received the practicum documentation, along with notification of the completed coursework, you will be issued your TEFL/TESOL certificate via postal mail.  You will now be qualified to teach English to millions of students in thousands of schools worldwide; and with our lifetime job search guidance, you will be abroad in no time!
TEFL / TESOL Course Curriculum
Pre-Course Grammar Module (non-assessed)
This module is designed to provide students with an opportunity to brush up on their grammar prior to beginning the course.  There are no assignments, however it does incorporate self-assessed tasks with answers  provided to help with Unit 1 – The study of English. (Pre-course Grammar Module is available upon registration)
Graded Course
Unit 1: The Study of English
Module 1 – Grammar 
– Tasks on the understanding of grammar, tense, and structure
– Completed with the use of a grammar book.
Module 2 – Phonetics
– Tasks relating to the phonetic alphabet (given), stress & intonation.
Module 3 – Lexis
– Tasks relating to the presentation of vocabulary, compound words, word stems, appropriate language & frequency.
Unit 2: The Teaching and Learning of ESL
Module 1 – Basic Principles
– Answers from your own experience, the course materials & handbook on: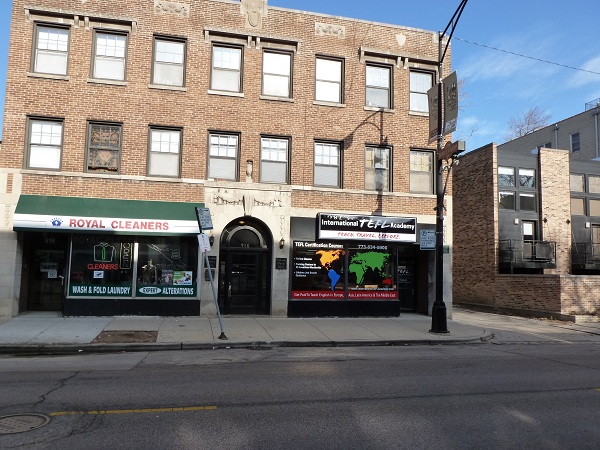 The blocks which may prevent learning
Motivation
Communicative competence.
Module 2 – Reading and Listening
– Tasks based on exploitation of authentic materials i.e. magazines, newspapers, radio broadcasts etc.
Module 3 – Speaking and Writing
– Tasks based as above but with a more productive bias
– Getting your students to produce language
Module 4 – Visual Aids
– Study of all the audio-visual aids available. Production of your own flashcards and aids to be used with a simple story board.
Module 5 – Error Correction
– Examining authentic student errors, classifying them, using a correction code, producing remedial exercises and improving your own error correction methods.
Unit 3: Lesson Planning
Module 1 – Classroom Management
– Tasks relating to student teacher relationships and how to achieve genuine communication inside and outside the classroom.
Module 2 – Lesson Stages and Plans
– Putting all the above into a lesson; timing; warm-up; input; presentation, practice and production stages of your lessons.
Limited Time Discount Pricing… Order here and reserve you spot today!